Interlan Association is a non-governmental and non-profit organization that supports and represents the interests of telecommunication and network service providers in Romania. The members of the Association are companies that provide Internet access, cable TV, landline and related services. The Interlan Association owns and operates the largest national platform for data and internet traffic exchange in Romania, InterLAN Internet Exchange.
An Internet Exchange Point is a physical infrastructure that allows multiple Internet Service Providers to exchange traffic between their own networks freely or on the basis of agreements, avoiding the use of the part of the Internet bandwidth delivered by their providers.
Established in 2005 by representatives of local networks in Bucharest, Interlan Association has been from the beginning a socialization and exchange of ideas network aimed to entrepreneurs in the field of telecommunications and data network administrators. One of the first projects developed by the Interlan community was the interconnection of networks by creating a scalable platform that would allow Internet Service Providers to exchange direct traffic, relieving international connections of peer-to-peer traffic between end users. To this effect, several interconnection points appeared in Bucharest neighborhoods and subsequently they migrated to professional data centers both in the country's capital and in the main regions of the province. Initially created as a necessity to interconnect local networks, the name of this platform came naturally: Interconnecting Local Area Networks - InterLAN.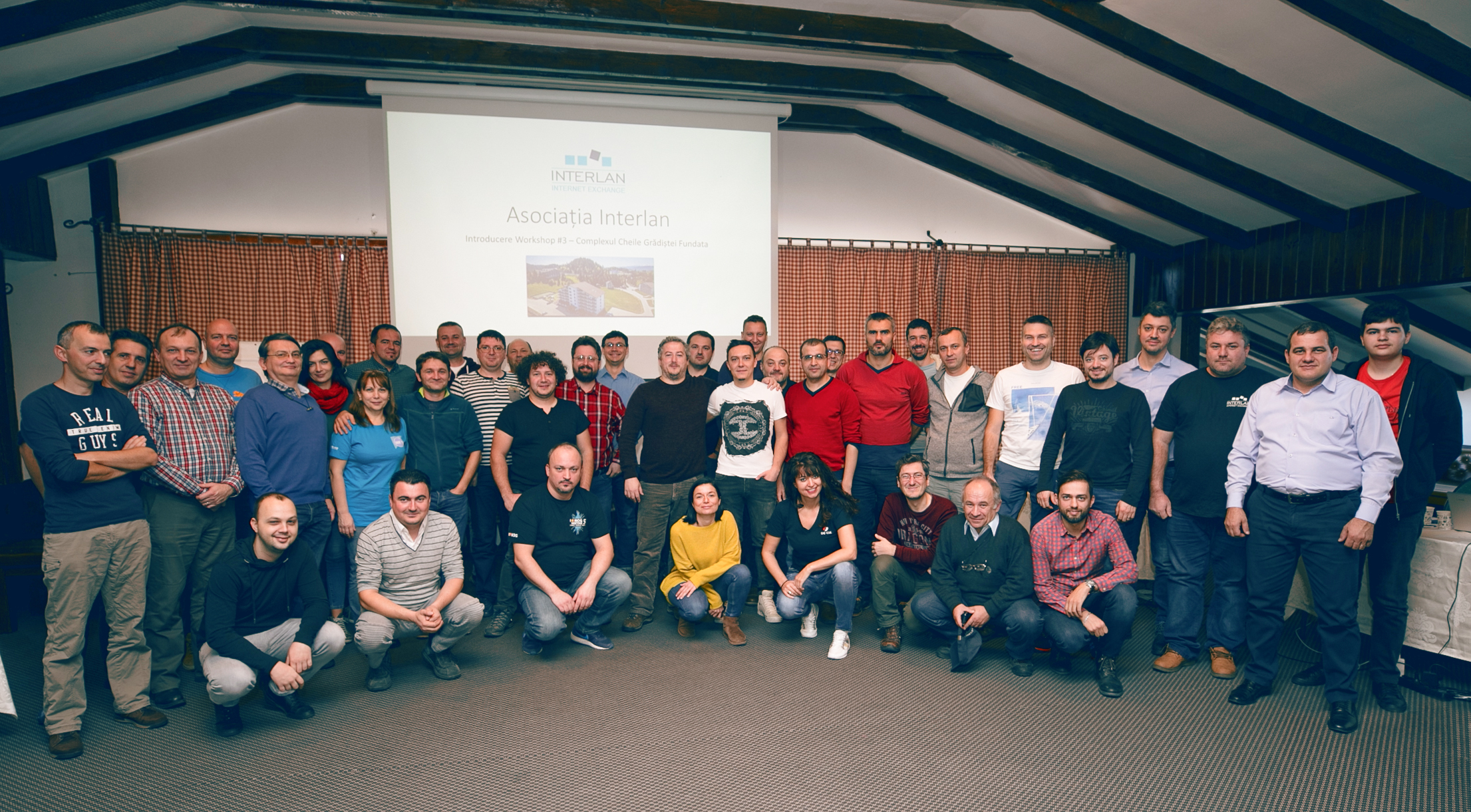 Since 2008, Interlan Association has joined Euro-IX and RIPE NCC European communities, participating in activities and projects organized by them. Euro-IX is the European Internet Exchange organization and RIPE NCC is the organization that manages IP numbering resources in Europe, the Middle East and Central Asia. The members of these communities meet regularly and discuss issues related to the proper functioning of the Internet, promoting ideas and projects that are subsequently widely implemented by network operators and interconnection platforms.
Since 2014, Interlan Association, with the support of Euro-IX, RIPE NCC and the Internet Society has started the RONOG project, an event which purpose is the exchange of ideas of the network operators community in Romania, materialized through an annual conference and discussion groups on topics related to operation of data networks and implementation of new technologies emerging in the field.

Interlan Association together with other associations in the same field is actively involved in the activity of Internet Service Providers and network operators in Romania, representing their interests in front of central and local authorities, participating in meetings and round tables, implementing projects for the community and providing a communication environment between operators, service and equipment providers as well as regulators, with the end goal of providing end users a better and safer Internet.